Born 1986 in Hohenems, Austria, the pianist with Turkish roots has performed internationally in numerous European concert series such as the Salzburger Kammermusikfestival, International Bodensee Festival and Chopin-Gesellschaft Vorarlberg. As a soloist he has performed with the Russian Philharmonic Chamber Orchestra "Klassika", Symphony Orchestra Vorarlberg and the Jalas Chamber Orchestra (Finland).
In 2021 his first solo CD with the Late Piano Pieces Opp. 116-119 by Johannes Brahms was released by the label Ars-Produktion. The recording was highly praised by the international press – the German magazine Fono Forum named the CD "Star of the Month".
" … a fascinating pianistic masterpiece."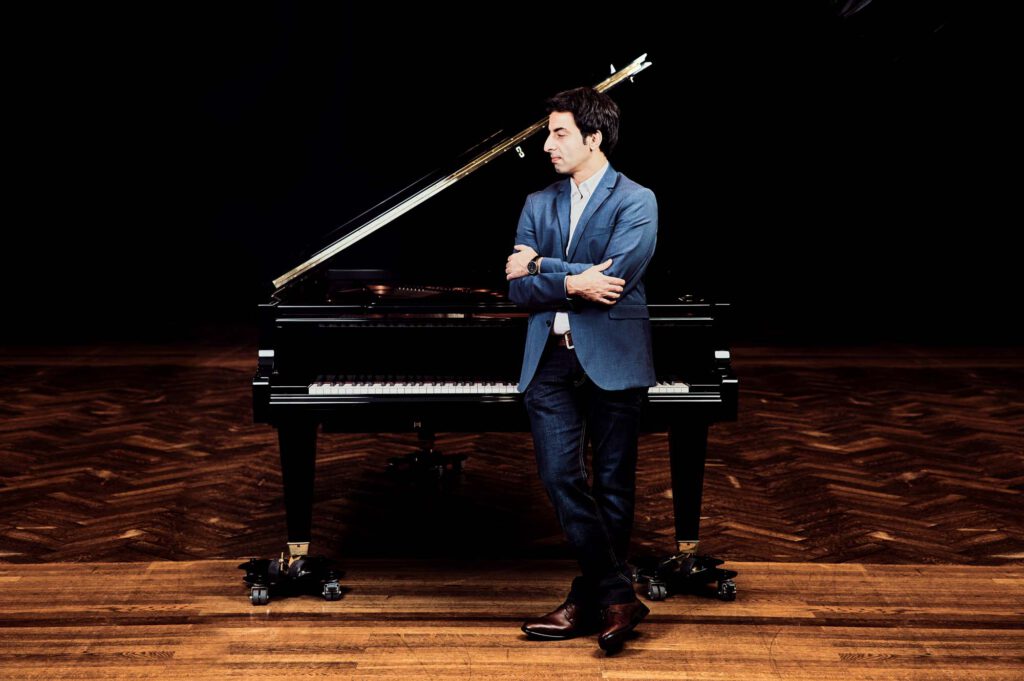 Yunus Kaya studied at the Vorarlberger Landeskonservatorium with Prof. Ferenc Bognár and with Prof. Imre Rohmann at the Mozarteum University Salzburg where he graduated with honours. In 2008 he was awarded the Bösendorfer Scholarship, and in 2012 with his Trio Imago Salzburg he received a grant from "Live Music Now", an organisation founded by Yehudi Menuhin. Kaya received further artistic incentive from Cristina Ortiz, Fazil Say, Irina Puryshinskaya and Taihang Du.
Yunus Kaya teaches at the Vorarlberger Landeskonservatorium in Feldkirch since 2013 and regularly gives masterclasses in Italy, Finland and Turkey.